Contact Us For
A Home Energy Audit
Privacy Statement: Your privacy is valued! Your personal information will be kept confidential and will not be redistributed or shared with any third parties.
Home Energy Audit in Greater Richmond
Energy Evaluation & Assessment in Central Virginia
An energy audit is a critical first step in understanding how your home uses energy, loses energy and ultimately, wastes money. Through various tests, inspections and calculations, a complete energy audit evaluates all of the features and conditions that factor into your home's overall energy performance.
When Dr. Energy Saver completes your energy checkup, you'll see exactly how your energy dollars are being spent and where you can start saving. Our energy audit rates 10 Energy Vital Signs™ and provides a prioritized list of recommended improvements -- your master plan for saving energy.
No matter the season, rooms can become uncomfortable within the home, that's why Dr. Energy Saver is here - to provide professional energy saving solutions to homes in Central Virginia. We don't just provide the suggestions, we can also perform much of the necessary work-- so you can get all of this in one place!
Living comfortably doesn't have to be so expensive
It all starts with a home energy check-up, which is also referred to as an energy evaluation, assessment or audit. Dr. Energy Saver recommends an energy check-up for every house because like any good doctor, we know that it's malpractice to prescribe treatment before completing a thorough diagnosis of your home.
At Dr. Energy Saver, our home energy audit is a thorough investigation of your entire home, where we focus on the largest weaknesses of your home for the largest benefits in return. It's important that we thoroughly examine each and every home we're in because every home is different, resulting in different problems and solutions to fix them.
Once all the testing and examinations are final, our crew of energy contractors can apply the administered solutions to your home - making living more pleasurable and affordable. We are here to help! We proudly offer our home energy audit in Richmond, Henrico, Midlothian, Chesterfield, Glen Allen, Mechanicsville, Chester, Bon Air, Ashland, Tuckahoe, East Highland Park, Moseley, Lakeside, Highand Springs, Montrose, Bensley, Dumbarton and surrounding areas in and around Mechanicsville, Glen Allen, Chesterfield, Tuckahoe, Chester, Bon Air, Ashland, and nearby!
BEWARE: Not all companies provide comprehensive energy assessments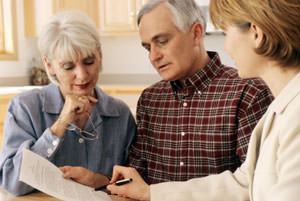 The first step to saving energy and money. When Dr. Energy Saver completes an energy audit in your home, you'll know exactly how your home is losing energy and where you can save.
A Dr. Energy Saver home energy evaluation provides you with a thorough analysis of all the systems and conditions that factor in your home's energy use. Conducted by certified energy analysts, this energy evaluation process involves a series of tests, inspections and calculations. During a blower door (or infiltrometer) test, you'll learn how much air leakage your house has compared to a similar house that has been air-sealed to recommended standards.
Many smaller companies and local utility companies that offer energy audits are woefully incomplete. Most of the time when you get one of these limited energy audits, you're missing out on significant information for your home. You may have major air leaks that are hard to find, a furnace that isn't venting properly, or a ductwork system that's dumping air from your attic or basement into your living space.
The problem with these "incomplete audits" is that the companies that offer them usually have limited experience and knowledge of the entire field, resulting in the wrong diagnosis and potentially more costly repairs.
To make sure you do the right things in the right order, invest in Dr. Energy Saver's comprehensive and customized home energy audit.
Contact us today to schedule your home energy audit in Midlothian, Henrico, Richmond, Chesterfield, Glen Allen, Mechanicsville, Chester, Bon Air, Ashland, Tuckahoe, East Highland Park, Moseley, Lakeside, Highand Springs, Montrose, Bensley, Dumbarton, and all nearby Central Virginia cities and towns.
Looking for a price? Get a no cost, no obligation free estimate.